Another one bites the dust…
Forest Whitaker has officially pulled the plug on his marriage of more than 20 years.
According to TMZ, the actor filed docs to end his marriage to Keisha Nash Whitaker on Thursday in Los Angeles, citing "irreconcilable differences" in the divorce petition. Although the two have three children together, none are minors, so there won't be a custody dispute. 
In the meantime, it remains unclear what led to the former couple's split. 
The Whitakers met back in 1994 on the set of "Blown Away," and get married in Jamaica two years later. But now, after 22 years of marriage, Forest has decided to call it quits.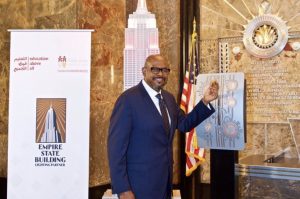 The post Forest Whitaker Files For Divorce After More Than 20 Years of Marriage appeared first on Baller Alert.
Source: Baller Alert